Good news, everyone [TV]
By: Y · November 4, 2008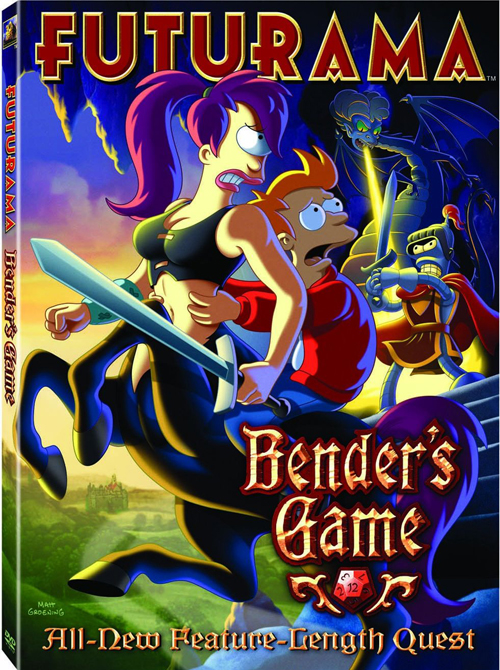 This is a really, really big day for our country. The third installment of the Futurama Straight-to-DVD movies, Bender's Game, is being released today! Here's hoping that this one is as good as the original series, and not 'almost as' good, as I feel the first two were. Because the cover has Leela as a centaur, and the title appears to be a pun on Orson Scott Card's Ender's Game, this one should be full of awesome geekiness.
But will they ever continue the "Why of Fry"/"Roswell that End's Well" storyline?? WILL THEY????
Oh, and this one's being released on Blu-ray too.